Claus-Hinrich Clausen
Laywer
Law firm for construction and real estate law
Legal Advice
Our main focus is on providing extrajudicial advice in the drawing up and drafting of contracts and other legal relationships.

We specialise in the following areas: private construction law, plant construction law, areas of law covering architects and engineers, developer law, residential property law, commercial tenancy law, real estate law, and real estate transaction law.
Clients
Our law firm advises and represents investors, property developers, building contractors, architects and engineers who are nationally and internationally active. While the majority of these are proprietor-run companies we do of course also represent builder owners.
Judicial Representation
If a legal dispute cannot be avoided, we are on hand to provide decisive and competent legal representation both in court and in arbitration proceedings, bringing twenty years of legal process experience to the table.
Mediation
Mediation is a valuable, interest-oriented alternative to classic dispute settlement procedures.

Mediation processes can help to sustainably resolve a dispute in a way that saves both time and money. We'll verify if your particular problem lends itself to mediation as a solution. If this is the approach decided on, then we'll be ready to structure and moderate that mediation – whether we act as mediator or as your representative in the process.
The corporate philosophy of our law firm
Professional expertise and mutual trust
We put great value on building personal, long-term client relationships. The reason why our clients stay with us over time is that we combine our considerable professional expertise with a business relationship based on mutual trust and reliability.
Solution-oriented approach
The focus of our work depends equally on thorough expert analysis of the legal issue at hand, and finding solutions that are adapted specifically to your business and/or personal goals. We'll deal with your legal issues with the greatest of care, regardless of their financial worth.
Specialisation in the following legal areas
Private construction law
Plant construction law
Law covering architects and engineers
Property developer law
Residential property law
Commercial tenancy law
Real estate law
Real estate transaction law
Building law and real estate law
The specialisation of our law firm was born out of many years of being active in the building and real estate law departments of well-known, nationally and internationally active law offices.

We are committed to continually developing our expertise in practical questions and scientific standards.
Partners of our law firm
If the client requires legal expertise that does not fall in our particular area of competence, we provide legal assistance from appropriately specialised outside law firms working at our behest.

We have worked with our cooperation partners for many years and they enjoy our complete trust.
International Clients
Our law firm is regularly active in international legal questions and we are fluent in both written and spoken English.
Claus-Hinrich Clausen / Lawyer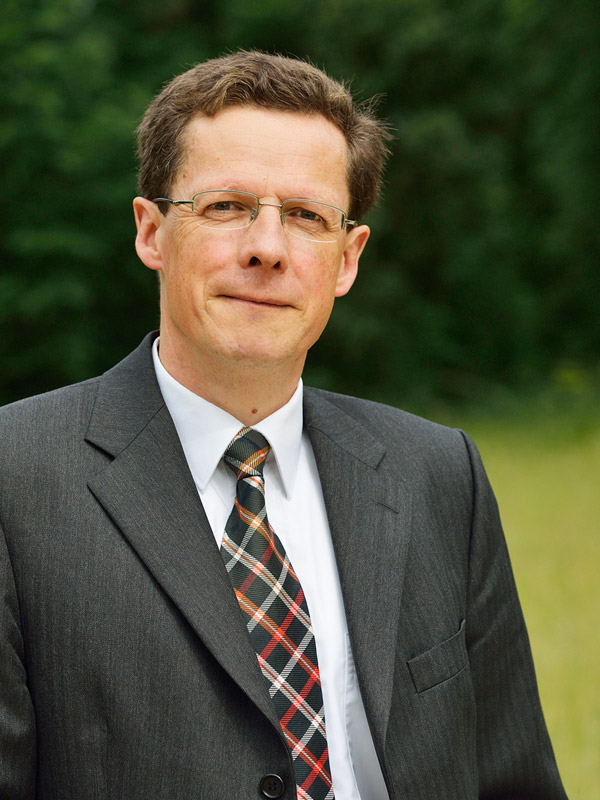 Claus-Hinrich Clausen became a lawyer in 1997. After working in the renowned construction law department of the law firm Redeker Sellner Dahs in Bonn and Berlin, he was then partner in the law firm Jacobsen Legal in Berlin. Since 2008 he has been advising and representing clients with his own law firm based in Potsdam.
Imprint

Information according to § 5 TMG und § 2 DL-InfoV:
Responsible for the content of this website:

Claus-Hinrich Clausen Lawyer
Berliner Straße 102
14467 Potsdam
Phone: +49 (0)331 – 2017-448

Fax: +49 (0)331 – 2017-449
Email: kanzlei@ra-clausen.de

www.ra-clausen.de
VAT Reg. No.: DE 260629010

Claus-Hinrich Clausen is a member of the bar association of the state of Brandenburg and is licensed to practise law in the Federal Republic of Germany.

Mr. Clausen is subject to the regulations of the Federal Lawyers' Act (Bundesrechtsanwaltsordnung) (BRAO), the Federal Lawyers' Code of Conduct (Berufsordnung für Rechtsanwälte) (BORA), the Federal Code of Lawyers' Fees (Rechtsanwaltsvergütungsgesetz) (RVG) and the Code of Conduct of the Council of Bars and Law Societies of the European Union (CCBE) and the regulations covering the payment of lawyers (RVG) ("Rechtsanwaltsvergütungsgesetz"). All relevant regulations can be found online at the website of the German National Bar Association (www.brak.de) in the section on regulations governing the exercise of the profession ("Berufsrecht").

There is a professional liability insurance through ERGO Versicherung AG, Victoriaplatz 1, 40477 Dusseldorf. The territorial scope of the insurance cover encompasses all of Europe and thus more than meets the requirements of the necessary regulations according to § 51 BRAO.

EU dispute resolution

The European Commission provides a platform for online dispute resolution (ODR): https://ec.europa.eu/consumers/odr/. Our e-mail address can be found above in the site notice.

Liability for Website Content


The contents of this website were written with due diligence. We can be held liable only by general laws, especially for our own content acc. § 7 TMG (German law on tele-media) and for external contents acc. §§ 8 – 10 TMG. As a provider of tele-media we can be held liable for external contents only once we have knowledge of a concrete infringement of law. We reserve the right to change or delete contents of this web page which are not subject to any contractual obligation.
Liability for External Links

Content of external websites to which we are linking directly or indirectly are beyond our responsibility and are not adopted as our own. When the links were published, we had no knowledge of any illegal activities or content on these websites. Since we do not have any control over the content of these websites, we distance ourselves from all content of all linked websites, which were updated after the setting of the links. For all content and especially damages resulting from the use of the linked websites, only the provider of these linked websites can be held liable. If we receive knowledge of illegal content on these linked websites, we will delete the relevant links.

Intellectual property rights

All content of this website, especially texts, pictures, images, graphical presentations, music, trademarks, brands and so forth, are subject to copyright laws. Reproduction, dissemination and all other types of use require the written permission of the author or administrator of these rights.  Downloads and copies of this website are only permitted for private, non-commercial use. All content not originating from the owner of the website falls under applicable copyright laws. Content of third parties is marked as such. If despite our efforts you are aware of any possible copyright violations, we would be grateful if you would inform us. If there is a copyright violation we will of course immediately remove such content.

Text, SEO: Ocular Online

Translation: Noel Maurice
Web Design: Franziska Walther
Portrait Photo: Göran Gnaudschun
Technical Support: Web Development Gregor Wendland
Privacy Policy
1. An overview of data protection
General
The following gives a simple overview of what happens to your personal information when you visit our website. Personal information is any data with which you could be personally identified. Detailed information on the subject of data protection can be found in our privacy policy found below.
Data collection on our website
Who is responsible for the data collection on this website?
The data collected on this website are processed by the website operator. The operator's contact details can be found in the website's required legal notice.
How do we collect your data?
Some data are collected when you provide it to us. This could, for example, be data you enter on a contact form.
Other data are collected automatically by our IT systems when you visit the website. These data are primarily technical data such as the browser and operating system you are using or when you accessed the page. These data are collected automatically as soon as you enter our website.
What do we use your data for?
Part of the data is collected to ensure the proper functioning of the website. Other data can be used to analyze how visitors use the site.
What rights do you have regarding your data?
You always have the right to request information about your stored data, its origin, its recipients, and the purpose of its collection at no charge. You also have the right to request that it be corrected, blocked, or deleted. You can contact us at any time using the address given in the legal notice if you have further questions about the issue of privacy and data protection. You may also, of course, file a complaint with the competent regulatory authorities.
2. General information and mandatory information
Data protection
The operators of this website take the protection of your personal data very seriously. We treat your personal data as confidential and in accordance with the statutory data protection regulations and this privacy policy.
If you use this website, various pieces of personal data will be collected. Personal information is any data with which you could be personally identified. This privacy policy explains what information we collect and what we use it for. It also explains how and for what purpose this happens.
Notice concerning the party responsible for this website
The party responsible for processing data on this website is:
Claus-Hinrich Clausen
Berliner Straße 102
14467 Potsdam
Telephone: +49 (0)331 – 2017-448
Email: kanzlei@ra-clausen.de
The responsible party is the natural or legal person who alone or jointly with others decides on the purposes and means of processing personal data (names, email addresses, etc.).
Revocation of your consent to the processing of your data
Many data processing operations are only possible with your express consent. You may revoke your consent at any time with future effect. An informal email making this request is sufficient. The data processed before we receive your request may still be legally processed.
Right to file complaints with regulatory authorities
If there has been a breach of data protection legislation, the person affected may file a complaint with the competent regulatory authorities. The competent regulatory authority for matters related to data protection legislation is the data protection officer of the German state in which our company is headquartered. A list of data protection officers and their contact details can be found at the following link: https://www.bfdi.bund.de/DE/Infothek/Anschriften_Links/anschriften_links-node.html.
Right to data portability
You have the right to have data which we process based on your consent or in fulfillment of a contract automatically delivered to yourself or to a third party in a standard, machine-readable format. If you require the direct transfer of data to another responsible party, this will only be done to the extent technically feasible.
SSL or TLS encryption
This site uses SSL or TLS encryption for security reasons and for the protection of the transmission of confidential content, such as the inquiries you send to us as the site operator. You can recognize an encrypted connection in your browser's address line when it changes from "http://" to "https://" and the lock icon is displayed in your browser's address bar.
If SSL or TLS encryption is activated, the data you transfer to us cannot be read by third parties.
Information, blocking, deletion
As permitted by law, you have the right to be provided at any time with information free of charge about any of your personal data that is stored as well as its origin, the recipient and the purpose for which it has been processed. You also have the right to have this data corrected, blocked or deleted. You can contact us at any time using the address given in our legal notice if you have further questions on the topic of personal data.
3. Data collection on our website
Server log files
The website provider automatically collects and stores information that your browser automatically transmits to us in "server log files". These are:
Browser type and browser version
Operating system used
Referrer URL
Host name of the accessing computer
Time of the server request
IP address
These data will not be combined with data from other sources.
The basis for data processing is Art. 6 (1) (f) DSGVO, which allows the processing of data to fulfill a contract or for measures preliminary to a contract.